5:19 PM | link

"Don't even start with me, Marie. I'm the one who wanted to put the top up, remember? But NOOOO, you just HAD to feel the wind blowing through your hair!"



3:44 PM | link
Jesus loves me, this I know
Helps to hold the books I stow ...


2:57 PM | link
"Pictured is one of the proud creators, artist Heidelyn Von B. The other creator, artist Callie Jo B. was busy licking herself and did not want to be photographed while doing so."

(thanks, Brian!)




4:52 PM | link
Yes, because if there's anything animals like, it's loud noises and suction.

(thanks, Vicki!)


4:45 PM | link
What, no toenail clippings?

(thanks to everyone who submitted this, even if it did make us lose our appetites)


4:36 PM | link
You too could be the proud owner of a non-functional ballpoint pen, a fuzzy mint, or even a half-used tube of lipbalm!

(thanks, Ben!)


3:25 PM | link
Once upon a time, in a galaxy far far away, someone really had too much time on his hands.

(thanks, Clay!)


2:36 PM | link
We've known some 45-year-old children before, but really, shouldn't they be able to sleep with the light off?

(thanks, Teri!)


2:22 PM | link

Whatever Martha Stewart may have done, this is surely cruel and unusual punishment.

(thanks, Kelly!)



3:04 PM | link
So this is what the Bible meant when it said Mary lit up on the camel.

(thanks, Lise!)


2:48 PM | link
Those correspondence schools really do have something for everyone.

(thanks, DanO!)


1:54 PM | link
Matching "I [heart] Giant Soul-Sucking Monolithic Retailers" boxers sold separately.


1:41 PM | link
Ow. Ow ow ow. Also? Ow.

(thanks, cp!)


1:37 PM | link
"I have never seen anything like this before." Neither have we. And for that, let us all give thanks to the Sisters of Mercy.

(thanks, cheetahprint!)


12:22 AM | link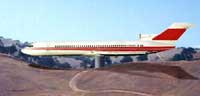 Cramped seating, stale air and bad food ... ah, all the comforts of home. Just don't forget to leave your nailclippers at the door.

(thanks, Brian!)


12:06 AM | link
Cribbage games at Mabel's were always very private affairs.


11:46 PM | link
Gives a whole new meaning to running out of time.


11:22 PM | link
There's nothing worse than a doll with that not-so-fresh feeling.

(thanks, Lena!)


11:10 PM | link
You'd think Jesus would at least have an email account.

(thanks, Locke!)


10:42 PM | link
Just think of all the quarters you'll save!


10:26 PM | link
We can almost guarantee those pesky Jehovah's Witnesses will stop knocking on your door if you hang this outside.


4:07 PM | link
And when you blow the horn, it plays the National Anthem.

(thanks, Pat and Jim!)